As the international seafarer market becomes more and more diversified, many girls choose to devote themselves to the sailing career.
As a company that attaches great importance to social responsibility, Taihua advocates to raise the awareness of gender equality and encourages women to actively devote themselves to sailing and boldly realize their dream of sailing.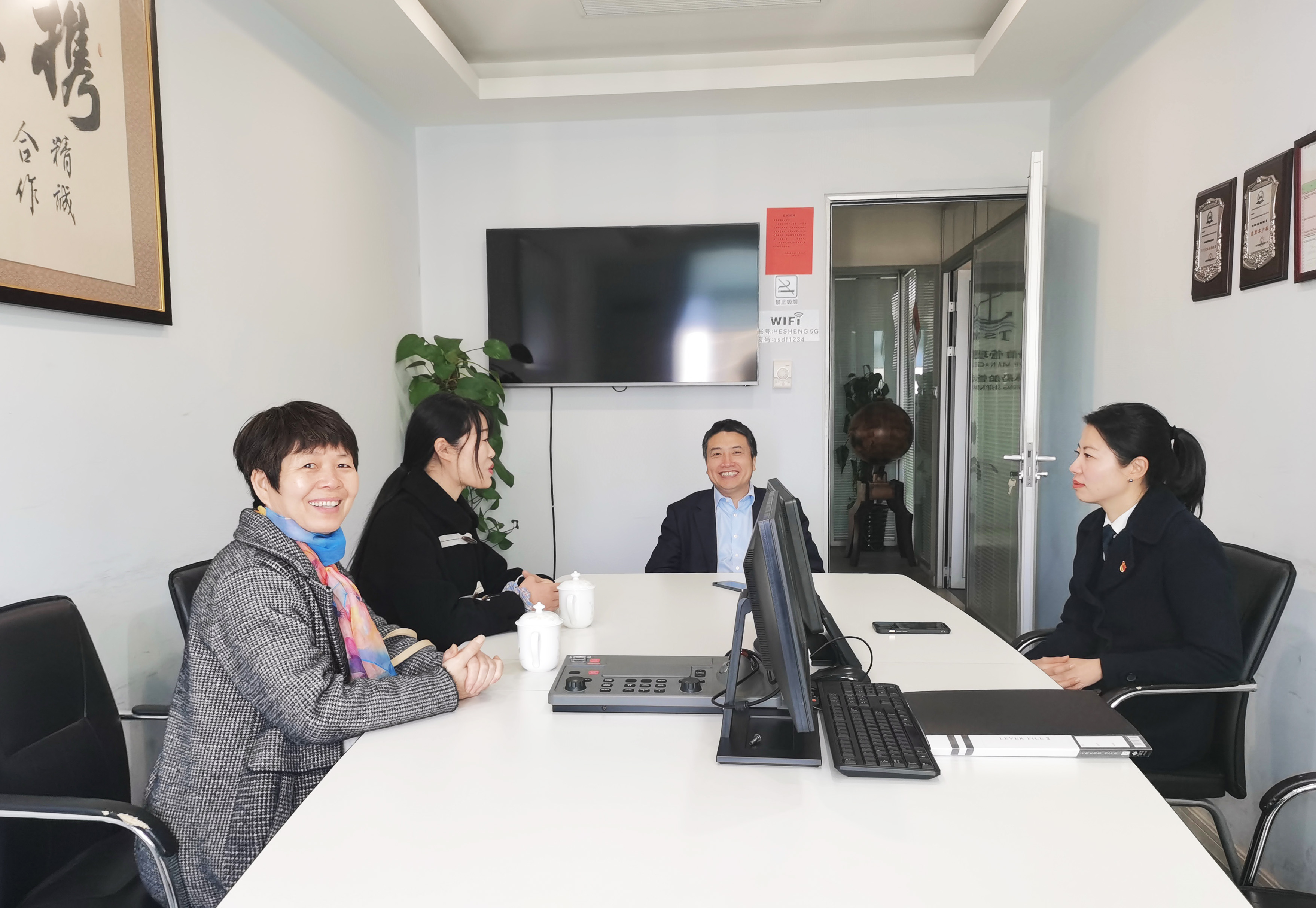 Zhao Shufen, a graduate of Hubei Communications Vocational and Technical College, has signed a contract with Taihua and become an excellent deck intern.
Next week she will be on the boat, accompanied by her mother down to Taihua......
The following is an interview with Zhao Shufen. Let's have a closer look at the future female captain.
Q: Finn, how did you decide to major in sailing?
Answer: after the college entrance examination to choose the university, turn over the thick "friend of enrollment" do not know what major to choose, very confused, suddenly saw the navigation technology this major, once attracted my eyes, "this major, a little interesting ah!"
I quickly searched this major on Baidu and learned that it was a navigation major, which could work on land or at sea. The most important thing was that the courses I learned in this major were also very attractive. I decided to choose this major and came to my Alma mater, Hubei Communications Vocational and Technical College.
Q: the school recruit so many companies, why choose taihua?
Answer: the school recruit as a small white, that day I don't know how to choose, companies are attractive, but I noticed that our company in all aspects are human, and the small crew can also have a great career development space, I think I can learn many useful knowledge here, I chose the taihua in many companies.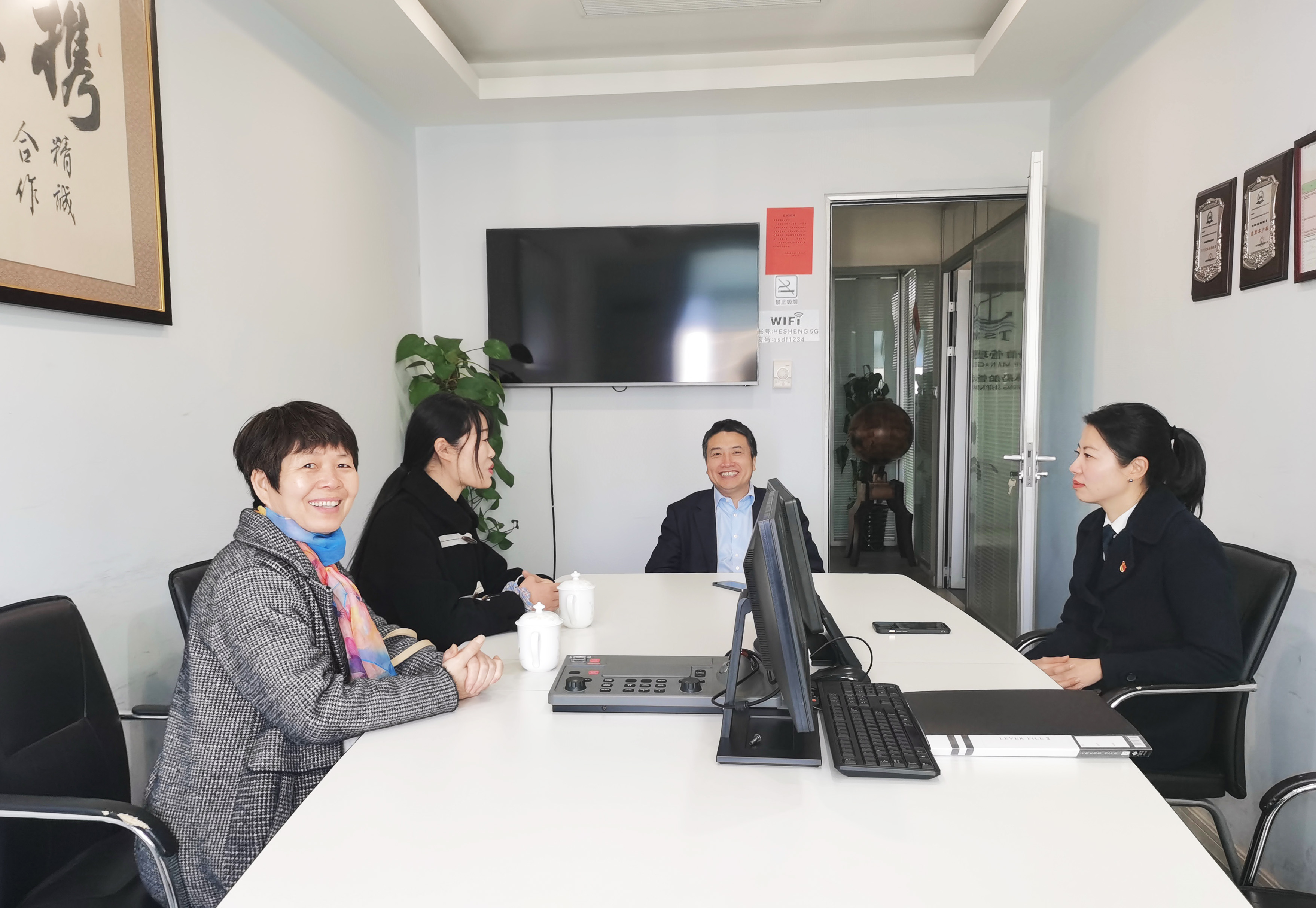 Q: What do you think of your visit to the company today?
A: Mr. Ye is not the president I expected. He is very approachable and has a strong affinity.
Taihua also can further understand the demand of the crew, today to see if there is any note three tube in the company, there will be a separate little room to learn no one disturb, such as ning three pairs with fiancee to company again, Wu Jie and always told his fiancee our industry, eliminate her concerns, to reduce her fear, when I first came to f elder sister to pick me downstairs, very gentleness,
Carefully remind me to pay attention to safety, the elder brothers and sisters in the office are very warm, let me feel like walking relatives, hey hey (Ye always took a lot of awards ah ~
Q: How are you feeling now that you are about to board the ship?
Answer: to be honest, tense and exciting, ha, ha, ha, everybody asked me a good sailor, actually I also don't know, this is my first time to Shanghai ship, this affirmation and the Yangtze river cruise, ferry is different, but I can't think halo is best, if things didn't work out... can't, can only bear bai, listen to the old crew halo halo is not dizzy, efforts to overcome the challenge myself.
Q: What do you think of sailing as a career?
A: If there were no seamen, half the people in the world would starve and half the people would suffer from cold!
The common point is that the seafaring wages are high and make money fast, the work is stable and the promotion is fast ~ there is a big vacation every year.
Q: What do you think of women in sailing?
A: With the rapid development of society, there are a lot of possibilities for the career that women can be engaged in. In all walks of life, there is no absolute gender distinction. Girls can also do better.
The same is true of our seafaring industry. From my personal point of view, in terms of the intensity of work, we all think that seafaring industry is hard, but which industry is not so?
There are advantages and disadvantages, but not do more harm than good, there will be a month or two vacation a year, if you want you can also rest more, you can concentrate on with their parents, lovers, can have a good rest at home, can in the motherland's great rivers, turn a turn, as for some of the worries girl's personal safety, I can only say that the company to choose the good, no worries.
I've also spoken to a few of the older women I know who have been on board, and the people they've worked with over the years are easy to get along with and nothing dangerous is going on.
I hope there will be more girls in our shipping industry in the future
Q: do you have anything to say to your schoolmates junior?
A: You can enjoy the scenery of different countries, accompany your parents for a long time, and have a lot of time for yourself every year. Far from the fast pace of land, but not far from land. Believe me, the company you choose is good, and you will laugh in your dreams.
In the process of chatting with Zhao's mother, Zhao's mother said: "Shufen has been clever and sensible since she was a child, and she has strong autonomy.
I believe that if she chooses this industry, she will firmly go forward. As parents, we will quietly support her behind and let her do what she loves."
Many thanks to Zhao Shufen and Zhao's mother for accepting this interview. I wish Shufen a wonderful new chapter in her career as an ocean-going sailor.